Does your vehicle not shine like it used to?
Your car's life is a true horror story. Vehicles manufactured since the 1980s are all protected by an invisible layer of lacquer called clear coat. It faces, on a daily basis, a relentless and brutal chemical process known as oxidation. Oxygen and water battle it out on the surface of your car paint, causing a slow breakdown of the coat, which takes the impact from everything the road and the environment throw at the paint. Common causes of oxidation include: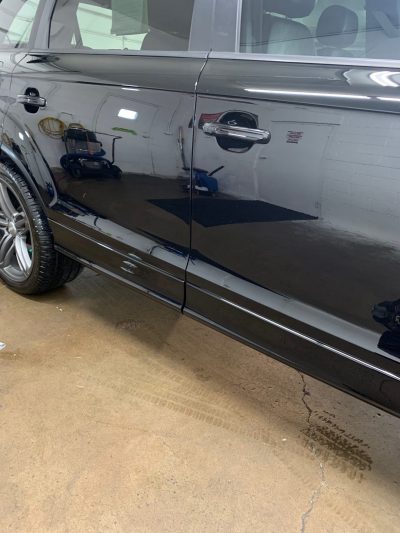 New cars need paint corrections too.
In fact, new cars are rarely as perfect as you may think. Car manufacturers now use robotic painters that often leave the paint uneven in many places. The dealership will wash her down and clean her up so she is shining when you take possession of the keys, but that new vehicle has been through the wringer before you took possession!

Transported via roadway or railway, perhaps left sitting in a storage facility for several weeks or months, and then manhandled at the dealership by service technicians, sales representatives, and numerous potential buyers before you took the keys, your new car shine is probably not what it could be! After what you pay for a new vehicle, shouldn't it look its very best?

Sticklers 4 Details offers new car paint correction to level the paint and remove any and all contaminants that have built up on the surface while it sat on the lot.