The best headlight restoration services for clearer vision.
The sun's ultraviolet (UV) rays and the heat of the light bulbs dry out the lightweight plastic headlight material used on our vehicles, causing them to oxidize and form tiny micro-cracks that produce a yellowish haze. This haze clouds and dulls the headlight beam, which is obviously a hazard when driving at night and in foggy or inclement weather.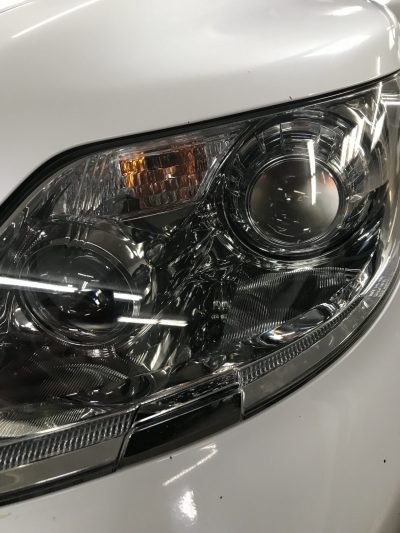 Headlight restoration services
Starting Price
Detailed cleaning of foggy headlight plastic

Increase headlight brightness
Due to aging, the sun's UV rays, and the heat from the bulbs, headlights start to get "foggy" where the light dulls or fades.
Replacing your headlights is more expensive than getting them restored. You would only want to invest in new headlights if the plastic completely broke off or split.
"Restoration" literally means restoring something to its original state. We will restore your vehicle's headlights to the best condition possible based on their current condition.
Premier headlight repair services and more in Northern Colorado.