Sticklers 4 Details offers several effective and affordable ceramic exterior coatings that provide the most consistent results for automotive paint. The hydrophobic properties in a ceramic coating creates a protective shield that forces rain and water to bead up on the surface so it simply blows off or wipes off without leaving streaks or water spots.

A ceramic coating is a permanent, durable glass shield that is an additional clear coat to the exterior of your vehicle with 3x the efficiency and self-cleaning properties.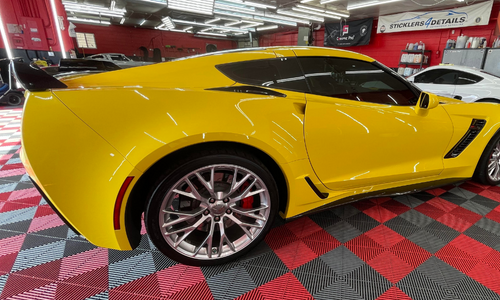 Interior & Exterior Detailing
At Sticklers 4 Details, we offer all of our clients a FREE custom quote for all of our packages & premium services. If you're local or from out-of-state, you'll be treated just the same, with care and great pricing.

Unfortunately, detailing is not a one-size-fits-all service. Our package pricing and quotes are based on the size and condition of your vehicle. Excessive dirt resulting from "kid grime", pet hair, severe stains, biohazardous accidents, and odor problems will incur additional fees that will be included in your free quote.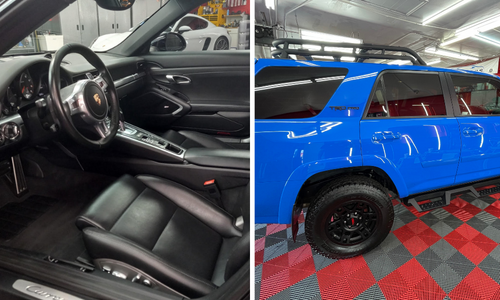 Your car's life is a true horror story. Vehicles manufactured since the 1980s are all protected by an invisible layer of lacquer called clear coat. It faces, on a daily basis, a relentless and brutal chemical process known as oxidation. Oxygen and water battle it out on the surface of your car paint, causing a slow breakdown of the coat, which takes the impact from everything the road and the environment throw at the paint.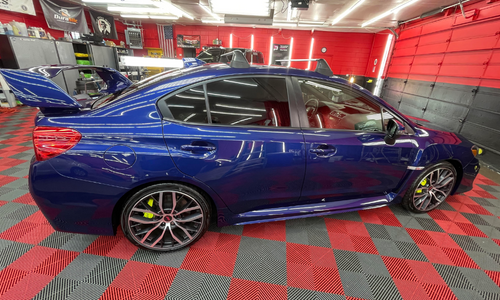 If you're looking to repel water and snow from your vehicle's windows, you're in luck. This incredible formula, recently released to the professional detailer's market, forms a super-smooth glass surface that also enhances vision in inclement weather, and drastically reduces night glare. Keeping you safe on the road and your car sparkling in the day.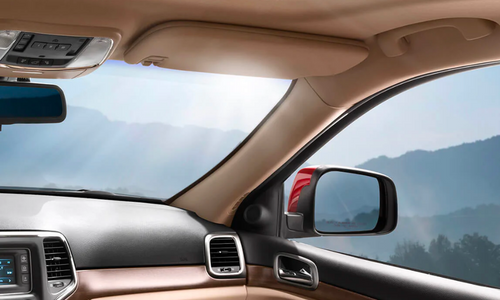 The sun's ultraviolet (UV) rays and the heat of the light bulbs dry out the lightweight plastic headlight material used on our vehicles, causing them to oxidize and form tiny micro-cracks that produce a yellowish haze. This haze clouds and dulls the headlight beam, which is obviously a hazard when driving at night and in foggy or inclement weather.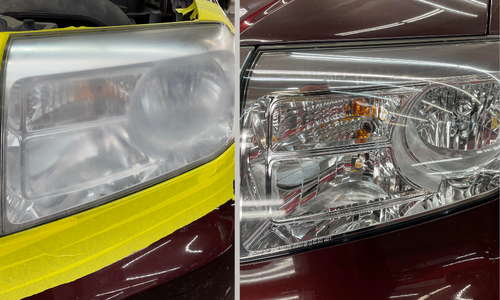 Does your vehicle have an unpleasant scent? Daily usage imposes our own smells into our vehicles. Driving with stinky gym equipment, spills and other odors from the outdoors will seep into a car's upholstery as you drive several hours each week.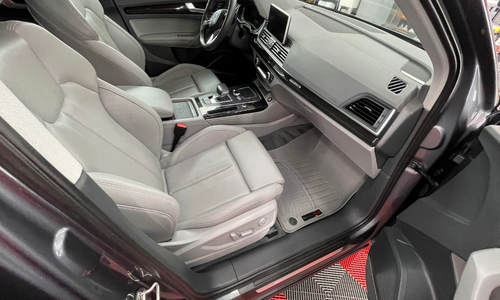 Hard as you may try not to spill, drop, or bring anything foul smelling into your vehicle, life happens! Most stains are not only unsightly, but they leave behind bacteria that spreads and causes stale, even disgusting odors that linger inside your vehicle, especially if it is closed up in a hot, humid environment all day and night.